[us_testimonial author="Stephen Bullied" company="Principal, Bridgetown High School" img=""]Bridgetown High School sought input from Next Learning on our strategic direction in the use of learning technology in 2015 and beyond. Having seen Paul present at a session with SSTUWA, I believed his knowledge of the current directions of ICT and learning would be of benefit to our school. Paul worked onsite with our leadership team, teachers, and students, to help identify the leadership, pedagogies, and infrastructural challenges and solutions required in our situation. We are currently exploring ideas for the next five years using the strategic appraisal prepared by Paul for our ICT committee. The report is providing invaluable guidance in the decision-making process. Since the presentation of the appraisal to the committee, Paul has remained in contact – providing us with concrete suggestions of websites and other resources to ensure we keep up-to-date with current developments and ideas in technology and learning. I have no hesitation in recommending Next Learning Strategic Appraisals to any other school.[/us_testimonial]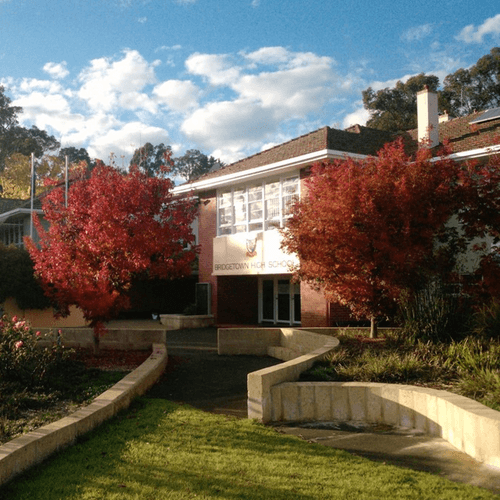 Next Appraisal
Bridgetown High School sought an external, independent appraisal of its technology for learning culture, IT services/infrastructure and teacher skillset.
Our Task: Provide a clear implementation strategy for the development of a parent funded 1-to-1 technology initiative in 2015. Frame the mindset needed to seek new challenges and implement continuous improvement. Provide detailed prioritised recommendations on the thinking, infrastructure and pedagogies required.
Bridgetown HS has around 145 students with and equal split between year levels 8, 9 and 10.  In 2015 Year 7 students will join the campus. There is a strong interest from staff and leadership to effectively integrate technology into teaching and learning.