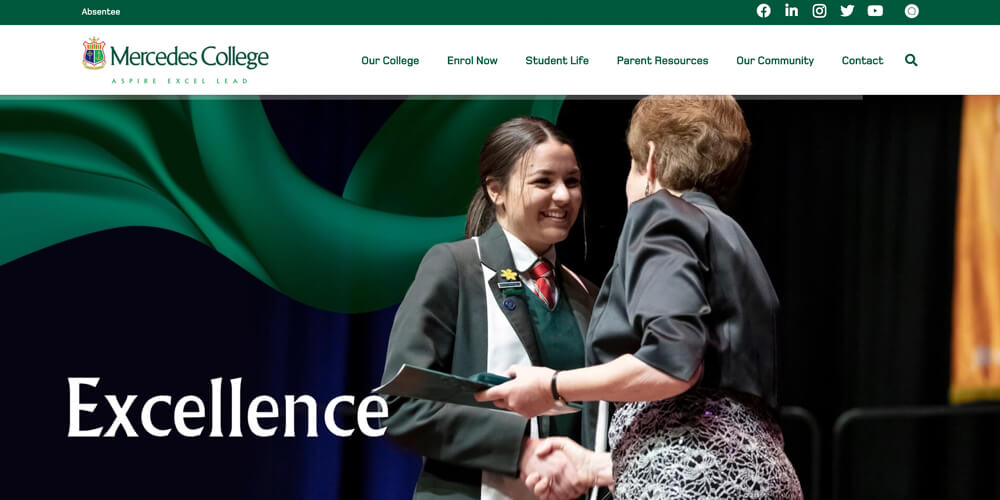 Website design
Mercedes College needed to revamp their outdated website and turn it into a useful resource for parents, current stakeholders and potential new students. Also required was a content management system to allow the College to easily manage content autonomously.
Website: https://www.mercedes.wa.edu.au/
Our Task: Design and build a website with a strong marketing focus, including several interactive elements (school calendar, virtual tour, enrolment calculator).
Founded by the Sisters of Mercy in 1846, Mercedes College offers young women from Year 7 to 12 an outstanding Catholic education based on the Mercy values of compassion, justice, excellence, integrity and service.
Located in the heart of Perth's beautiful heritage precinct, the College is the oldest all girls' school in Australia on the original site of foundation.
Project management
Learning community focused
WordPress/CSS/PHP
Hands on training